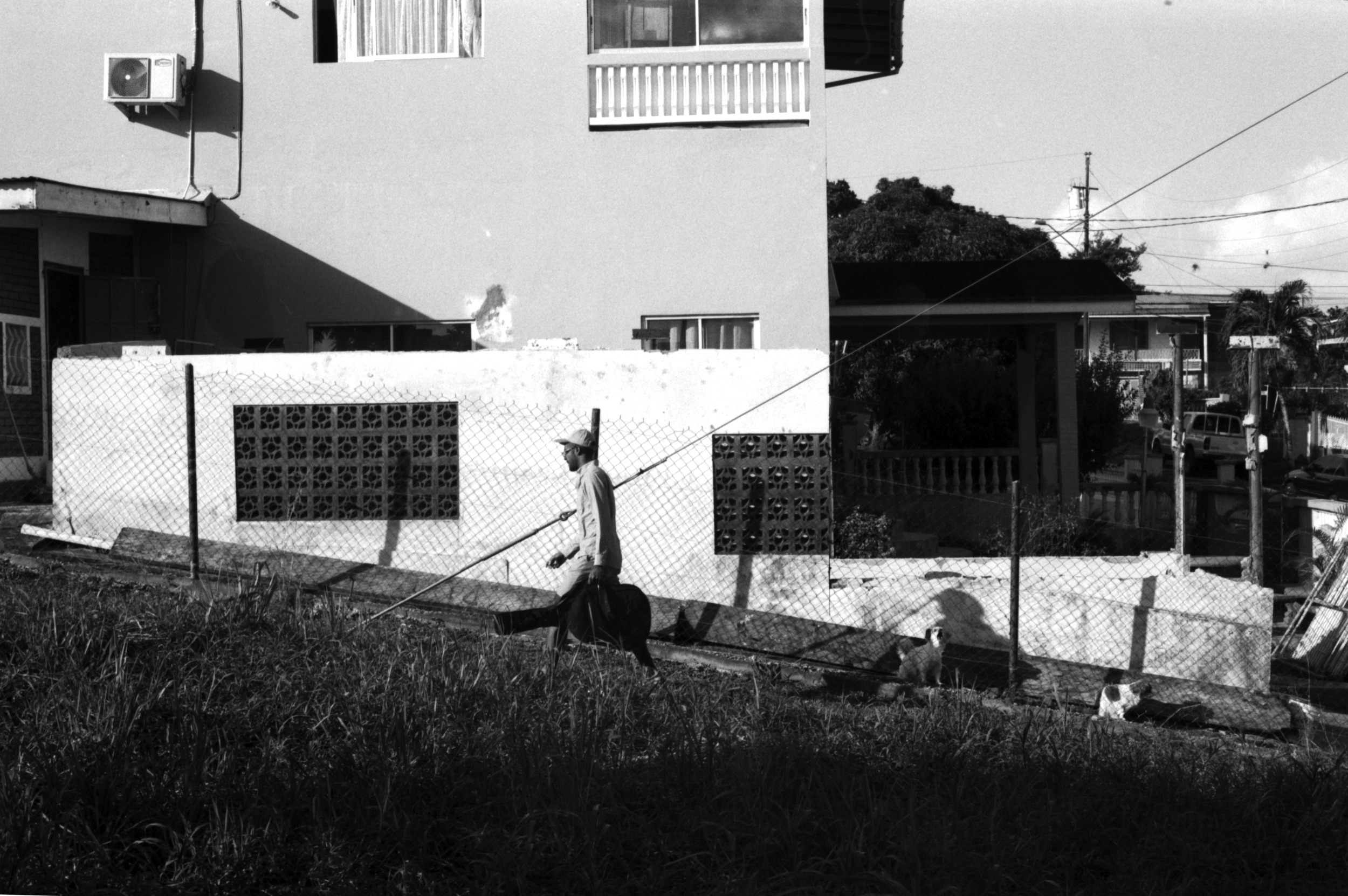 Here are some images from my most recent trip to Trinidad & Tobago. All of the images were shot with black and white 35mm film. I didn't want to capture scenic picture because I was already use to seeing it being that I grew up down there for a few years of my life. I tried to capture things that you probably wouldn't see in a vacation flyer. This is me with a market seller.
Backdoor at my grandparents house where we stayed. My brothers hands.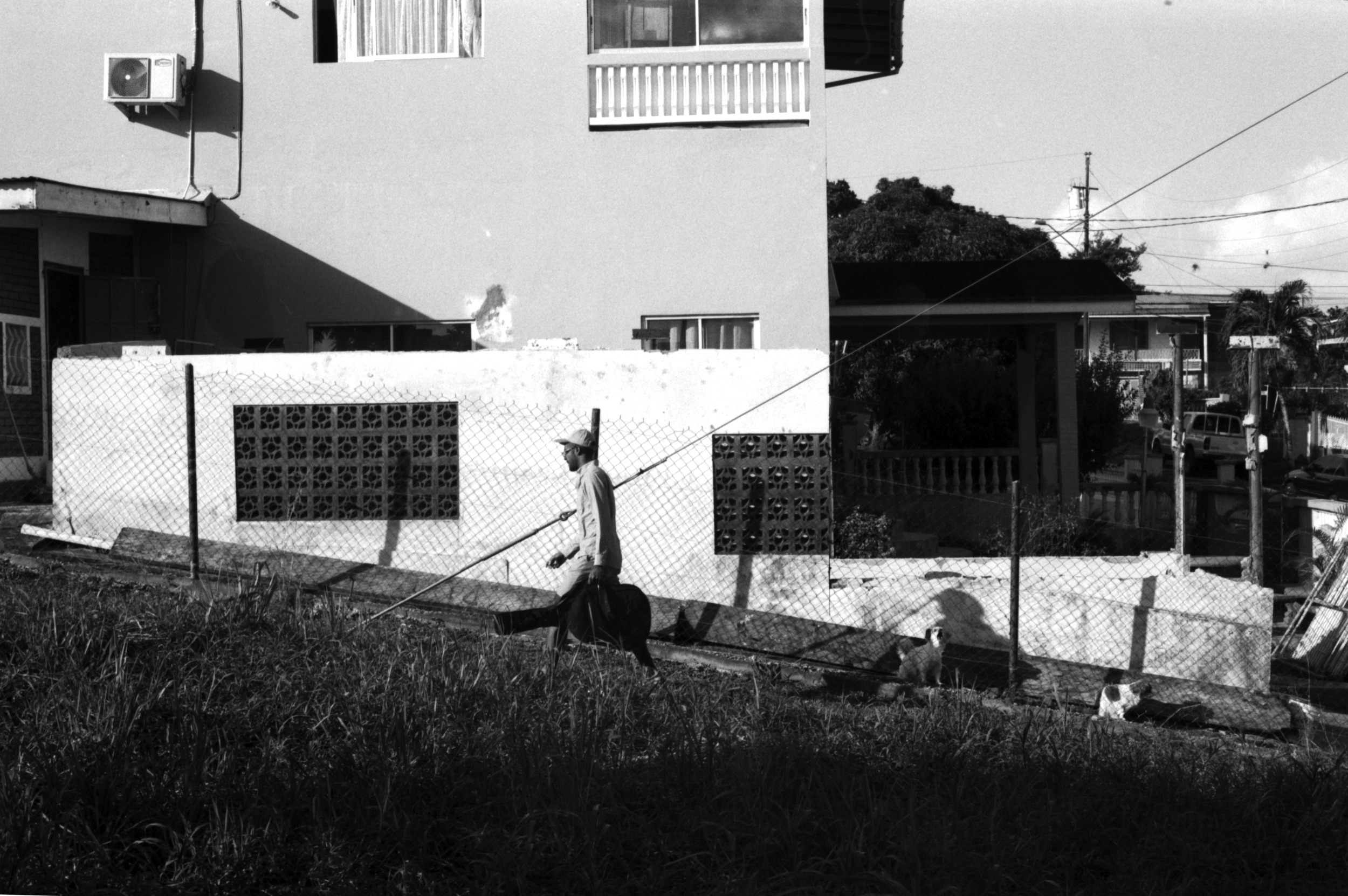 This was in the neighborhood we stayed in. You could find small tracks leading to the next street over. My brother and I were on our way to catch a texi. Notice the dog barking in the shadow.
Local selling coconuts at the towns market. It amazed me at how he asked for his picture to be taken, he never asked what was going to be done with the image or anything like that. He was just happy to have his picture taken even though he would mostly never see the outcome of it.
San Fernando city market place.
A store downtown San Fernando. You could find anything for your home in this store. Pots, cups, silverware, brooms, etc. This was the store to get it.
This is the bus station for the city of San Fernando.
Local roti shop on the side of the road on the way into another town.
We spent two days in the sister island of Trinidad, Tobago. This was at one of many beaches on the island. It's not uncommon to see homeless dogs in either island.